Looking for something nearby, a pizza corner, an SEO service provider, pharmacist or a veterinary doctor for your loving pet – this are the most common searches which we all people do. People search for the business around their location so that is easy for them to  communicate and get their work done with them.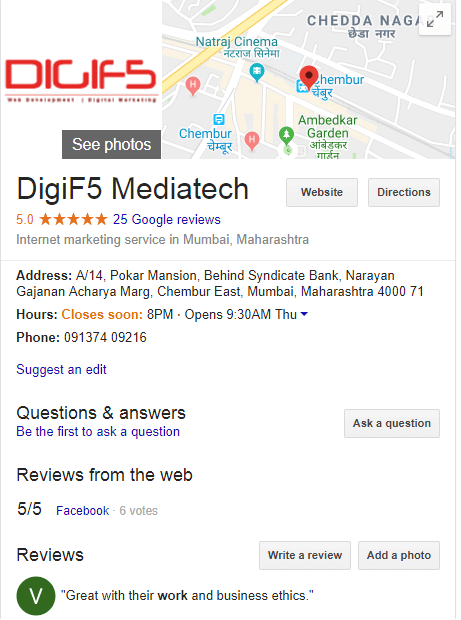 To improve the proper listing of the business  Google has come up with Google My Business Dashboard. Which was announced before, and is now Live for Online Marketing companies. 
Features of Google My Business :
Manage all locations under one dashboard.
Manage up to thousands of locations which was previously limited to 100 locations only.
Create user groups to manage teams within your Agency.
Fully new User interface and Experience.
Specially designed for agency-specific needs.
Interested in Google My Business Dashboard? Register here.
Wait wait…
Do you know? 
67% of the smartphone user prefer Google Maps to find for what they need.
And only 44% of local business have claimed their business on Google Maps while other's are losing their local customers.
Have you claimed your Business on Google Maps? No…
Contact us we would love to help set up your Google My Business account and get you more right customers from correct locations.