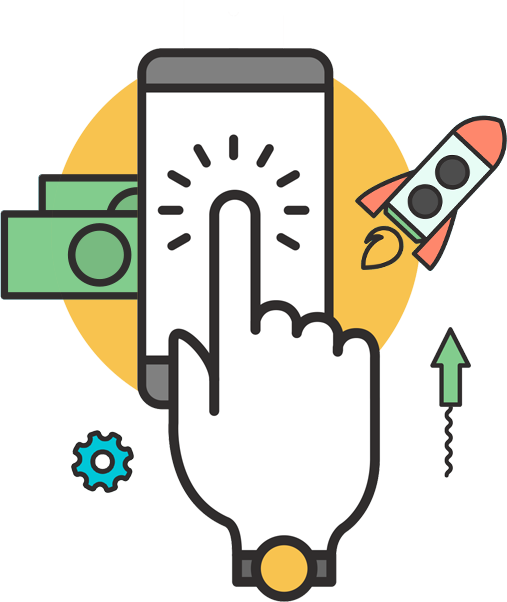 Google one of the most used Search Engine around the world and also popularly known in India.  Nearly 95% of people in India search on google for Products or Services they need.
Google Adwords 
An advertising system by Google in which advertisers bid on certain keywords. So that the ads get displayed and get clicked by the user and we pay only when it is clicked here called PPC (Pay per Click).
Targeted Audience 
Your Ad only gets displayed to only those who are looking for service or Product. 
Same Leads can be retained for other or same products through 'Remarketing' one of the special features by Google Adwords. 
Facebook Adverts
As we all know the whole world is on Facebook, there are around 1.44 billion active users worldwide among them 125 Million are Indians. Hence here your targeting customers are already there you just can't ignore Social Media Marketing.
Facebook is now an important marketing strategy for any type of Business and it has one of the best-paid marketing campaigns to get your Brand reach to the people and drive you more traffic to your website and also more sales at low cost.
A Good product deserves better advertising for best profits. We convert users into consumers, we will hoard billboards , not outside but online. Attractive, irresistible and useful ads that brings the right user to the right place.
Video Advertising
We build your story in a video which can reach up to thousands of people on the Internet using Video AdWords campaign
PPC Remarketing
Remarketing can help people who have previously visited specific pages on your website to accomplish while visiting other sites in the Google Display Network.
Shopping Ads
Best way to create shopping Ads
Display Advertising
Opportunity to reach most customers
Get instant result with Google AdWord Campaign and appear on top of SERP while generating higher revenue.
Let us help you get your business online and grow it with passion.
Our team of professional Online Bidders is the perfect partner for a successful business partnership.